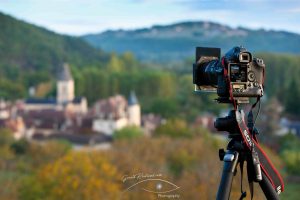 Do you fancy a day shooting in France? Passionate about photography?
One on one photography workshops. In person or online.
The thing I love about photography is that the 'proof is in the pudding' as they say.
So take a minute to look through my galleries and decide if you would like to learn to how to take pictures like that.
Whether it's my one on one workshops in person you are interested in, or my one on one on-line courses, we will speak beforehand and I will design a workshop tailored to your needs and interests.
My main focus for some years now has been landscape photography. But with over twenty-five years of varied professional experience and fifteen years running workshops and teaching, I will be able to offer advice and inspiration to move your photography to a new level.
I am based in the Dordogne area of southern France. If you want to see the photographic potential of his area, just take a look at my 'Dordogne Gallery'. Suffice to say, it's a stunning area that can't help but inspire the keen photographer.
Subjects we can cover Photo Critique: I think it's so useful from time to time to have someone look over your work with an objective eye. Often we are so close to our work, that we can't see certain issues that are perhaps limiting their potential. Often simple technical issues that can be easily corrected.
Light: Often overlooked or not given the time it deserves. Understanding and working with light is probably one of the quickest ways to improve your photography.
Composition: It's often said that it's something we have a talent for or not. Whilst it's true, some people do have a natural eye, it's nothing that cannot be taught and practiced. For me, it's all about simplicity.
Camera settings: All those fiddly buttons and menu settings! What are they for? What do they do? Probably 70% you don't need, depending on what you're shooting. I'll help you decide.
Depth of field and shutter speed: Now this could come under settings, but I put these in a separate section because understanding how these two aspects work together is absolutely fundamental to understanding how a camera works, as well as being powerful creative tools that will unlock your potential.
Thinking like a photographer: To me, this means developing a professional mindset. Anticipating the moment, planning in advance and generally going that extra step to get the shot.
Turning off the dreaded auto button: Hopefully after our time together, you will have the confidence to never revert to full auto. The results are generally underwhelming and it largely stops the learning process.
Using filters: Not for everyone, but something I use all the time. The results of correctly used filters are astonishing. We can also cover how to get similar effects without.
Shooting RAW versus Jpeg: Jpegs are convenient and fast but for maximum quality RAW wins.
Post-production: I work with Lightroom and a bit of Photoshop. Powerful tools to make your photos sing. I can show you an easy, step-by-step process to transform your images in minutes.
Hopefully this list will give you an idea of some of the subjects that can be covered, but there is of course much more. How to take a panoramic, how to shoot long exposures with bulb setting, how to shoot moving subjects (panning), how to bracket your shots (taking multiple shots with different exposures), understanding the histogram, understanding white balance and color temperature, etc.
My goal is always to inspire and simplify. The more we can simplify the processes in our head, the more our mind will be clear to allow our creative talents to emerge.
Price: On-line one on one Workshop x 1 hour 80€ Workshop x 3 hours 220€ Workshop x 5 hours 350€
Note: These can be booked to run concurrently or can be divided into hourly sessions. I wouldn't recommend more than three hours in one go, however.
Price: In person one on one Workshop one day 600€
Note: If you would like to book more than one day, just contact me as I can offer you a reduced daily rate.
I ask that on-line workshop fees be paid via PayPal or bank transfer two weeks prior to starting and that in person workshops are paid no less than one month in advance.
Please feel free to contact me by email or by telephone to discuss things.
I look forward to hearing from you and working together.
Contact telephone: 0033 (0) 6 71 15 11 56
To book a workshop, or for any other enquiries, just use the Contact Page