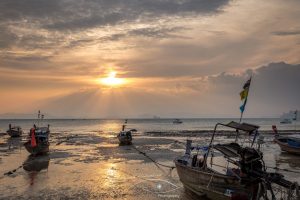 News 

It's been a busy few months. I've continued shooting around the Dordogne, along with a successful week spent round Mont Dore, Auvergne France, and in February sixteen days shooting in Thailand.
My new website is finished, all bells and whistles!
I've also been working a lot on Social Media, so if you wish, you can now follow my progress on various platforms.
I've really been able to put my new Canon 5DSR through its paces along with the upgraded lenses. Obviously incredible resolution, but its ability to nail sharp shots, hand held has been a surprise. That along with superb colour rendition and intuitive controls, and it's been a pleasure to work with.
I went to Auvergne last October and was staying in a small, friendly hotel at the foot of Mont Dore. The weather wasn't the best (when is it ever), but I persevered and in the end was happy with the results. It was so hard to predict the weather there. You could have blue sky and sunshine in one place, cross a mountain range and it would be ten degrees colder and in thick fog. When it was raining, as it does a lot in that region, I know I lived there for a year, there were plenty of forests and waterfalls to explore. These locations are often better in subdued lighting, helping with high contrast issues and helping saturate the colours. A little help from a polarising filter and all those autumn colours really come to life.
Thailand was an incredible experience. I was away three weeks in all, including travelling, with about sixteen days shooting. Most days I was shooting at dawn and at sunset whilst capturing other stuff during the day. About 2000 photos were taken, which was quite restrained considering the wealth of subject matter, from dawn seascapes and wild monkeys, to bustling night markets and steamy jungles. 
One of the most challenging things however, apart from dealing with huge variation in sea tides, which often meant coming back from a dawn shoot wet up to the waist, was getting perspective right. (This will actually be the topic of the 'Photographic Tip' and the end of this post) One of the reasons I went to this particular region of Thailand, was to photograph the amazing and huge rocks the loom out of the sea. But to capture their sense scale was challenging.



                                                                                                                                               
Mont Dore Auvergne France
Canon 5DsR EF24-70 f2.8L II USM
f/11, 24mm, ISO 100, 0.5 sec, Lee Graduated Filter (hard) no 9





New Website

My new website site has been some time in the making and and all credit is due to the hugely talented and patient Vincent De Bergh at Mediaforyk. My good friend and website developer. Vincent has been great, as I can be a bit of a perfectionist, and having lived in America for several years, is fluent in English, which helps. I'm very pleased with it and think it's a huge improvement on the old site, in terms of design, functionality and generally being up to date in this fast moving field. You will see, my images are now sorted into galleries based upon location and themes, which will hopefully make it easier for you to find the picture you want more quickly.
I have a new Blog all about the trials and tribulations of Photo Trips.
I also have links to all my Social Media sites so that you can easily follow me on these platforms if you wish. In the future, I will posting videos, covering various subjects and maybe even a space for 'My Favourite Music Playlists'… just an idea (not sure about that one) 
Anyway check it out and decide for yourselves.




Tree and Rocks Krabi Thailand
Canon 5DsR EF24-70 f2.8L II USM
f/11, 27mm, ISO 200, 30 sec, Lee Big Stopper (ten stops) & Lee Graduated Filter (hard) no 6 

Social Media

Marie-Line has now taken on most of the work in running our Photo Gallery in Sarlat.
The great thing about this is I finally have more time. Firstly to get out there and take more pictures, but also to do this stuff, write blogs and spread the word on Social Media. It's something I've know I've had to do for a long time, but resisted, mainly due to the lack of time, but also, to frank, it's a bit scary! It's been a steep learning curve, but I can say that it's getting to the point where it's becoming enjoyable.
I'm regularly posting on six media sites, where you will be able to see my latest work, often before it's been added to my site. So please do feel free to follow, share, retweet or whatever is generally done on the different platforms. All links are on my website but here are a few, if you want to jump straight in!
Facebook
Instagram
Linkedin
Workshops
Due to me being more freed up in summer, I am now holding workshops throughout the summer, excluding August, where it's just crazy here. The accommodation is now at the magnificent Hotel L'Esplanade at Domme. This has involved a bit of a hike in the price, but hopefully people wont mind paying more for a bit of luxury. I have plenty of new locations on offer. So for those who have already attended my workshops, and want to see new sites, that's not a problem.
Dordogne Photography Workshops


Gallery

As some of you might know, I have opened my Photo Gallery in Sarlat Dordogne and it's been working really well. It's a lovely space which allows me to show all my Dordogne pictures, as well as other work from all over the world.
If you are in the area this summer, please feel free to drop in at 11Rue de la Republique Sarlat Dordogne. Click the link for directions. Hope to see you there.





Thai Fishing Boat Krabi Thailand
Canon 5DsR EF24-70 f2.8L II USMf
f/11, 41mm, ISO 100, 0.5 sec, Lee Graduated Filter (hard) no 6 




Thai Fishing Boats and Mountain Krabi Thailand
Canon 5DsR EF70-200 f2.8L II USM
f/8, 140mm, ISO 100, 1/10 sec, Lee Graduated Filter (hard) no 6 

These two shots clearly show the effect of our distance to our subject matter when shooting, and also the effect of the lenses we use. The top picture shot at 41mm is close to what our eyes see and the rocks in the distance are smaller in frame.
The second picture, standing some distance back and shooting at 140mm captures the scale of the mountain behind, dwarfing the fishing huts in the foreground.

Photographic Tip
Perspective

Perspective is something in photography that is not often talked about, or far less than other topics. It is however, hugely important and can really change and image completely, depending on the choices we make.
When thinking about composing an image, firstly, we have to decide where we choose to place ourselves relative to the scene we are taking. We know that as we move closer to objects, the bigger they will appear, relative to objects in the distance and if we move further away the nearer objects will appear smaller compared to the distant objects. For example, we have a small house in front of a mountain. We know that the house, in reality is much smaller than the mountain, but if we move closer and closer to the house, eventually the house will appear bigger than the mountain. To get a correct perspective of these two objects we have to move back some distance and then we will see, that in fact the house is tiny compared to the mountain. We can also move lower or higher, left or right. All these things will change our perspective on any given scene.
So this is the first question we have to ask ourselves, is where do we place ourselves to give the best perspective for the shot we want? The second question we must ask, is which lens should we use. Whether we choose to stand back and zoom in, or go close and use a wider angle lens. Both will give completely different results.
Our eyes see the world roughly through the equivalent of a 50mm lens. So using a lens at 50mm will roughly give us the same perspective we see with our eyes. Anything wider (wide angle) or tighter (zoomed in) will in some way distort perspective compared to what our eyes see. In a very general sense, wide angle lenses will create a feeling os space, making objects appear further away from one another. Where as zoom lenses will generally compress elements making things appear closer to on another. Sometimes not fully appreciated, but this is is a fantastic tool for the photographer, because it allows us to completely change the composition of a scene, based upon where we place ourselves, and what lens we choose to use.
Now some times our choice of position or lens we use is a no brainer, you feel the scene just has to be shot that way. But sometimes, as in Thailand, I had to give these questions a bit more thought.
The main reason I went to the Krabi area was to shoot these amazing rocks that loomed out of the sea. I was aware, however, even before I arrived, that it would be challenging to capture their true size and scale. One of my favourite lenses is my Canon 16-35L f/4, often using it wide open at 16mm. If I had used this lens however, I knew that these huge rocks would appear as small specks on the horizon. As a result, during my whole Thailand trip, I never once got it out of the bag! I could of course use my Canon 70-200L II f/2,8, zoomed in and fill the frame with these huge rocks. But the problem with this is, that again you would lose the desirable perspective as you would have nothing else to compare them to, and therefore no idea of their true size. The compromise, or solution, was to use my mid range zoom, my Canon 24-70L II f/2,8 and in some cases my 70-200. Using these, I could add different elements within the frame to give a sense of scale, whilst keeping the rocks a decent size in the distance.
A good experiment to learn more about perspective and the effect of lenses and position, is to shoot the same scene using three different lenses, or zooming in and out. One zoomed in and moving back from the subject. Second, shoot the same scene at about 50mm. Thirdly, move closer and shoot the scene with a wide angle lens. I think you will be surprised how different the three images are. The best way to learn is through experience and trial and error. Sometimes more error than trail, but you get there in the end 🙂



---