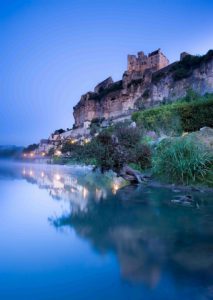 Ah. What a life, as a landscape photographer. Peace, tranquillity, practising your art in solitude amidst the beauty of nature. Sometimes it's like that, and sometimes, like today for example, it's not! After my 5.00am rise, I was out by 5.20am, wishing I'd set the alarm for 4.30am, when driving to my location, I could already see the glow of the suns arrival from the east. I felt a churning of excitement and anxiety in my stomach; the excitement of being at a great location and maybe getting 'the shot' and anxiety at being a bit late. Nothings worse than being in the right place but just too late, as the sun becomes stronger. The beautiful, muted, low contrast light of the early morning with delicate wafts of mist becomes a distant memory, as you fumble about with tripods, levels, lenses and filters. All the time, cursing that extra half hour that you stole in bed. Not naturally being the world's best person pre dawn, it's been a lesson I've had to learn (or not) several times.
Although I'd packed, cleaned and checked my arsenal of photographic equipment the night before, there was another reason I was feeling slightly dubious. Yes, in a perfect world, I have recce'd the location and studied local maps, checked the compass for sunrise direction and know the exact shooting position to the nearest blade of grass. Checked the weather forecast, wind direction, pollen count, checked the tyre pressure of the car and fluid levels. But unfortunately, today, I'd done none of these things. In fact I had not even been to the exact spot where I was hoping to shoot. In my defence, I'd been so tied up with other things of late, our move to France being less than a year ago and so much to organise, that I was just desperate to get out with my camera, recce or no recce.
I wanted to take a picture from the banks of the river Dordogne with Chateau of Beynac in the distance. I'd taken various shots from different locations but had never got one I was really happy with. I'd seen a small path down to the riverbank, which had looked promising a week or so before, but had not had the time to explore fully. My long-suffering wife a nd family tapped their toes in the car, as they often had to do, while I disappear into the distance trying to explore some location or other. This time however, we were all tired after a long journey and any extended disappearance on my part would probably have ended up with me sleeping on the couch! So I noted it in my ' promising locations' book, intending to see where the path led, another time. That time never arrived, though I was fairly certain there was a good vantage point at the end of the path.
So this morning, like many mornings before, was as much about hope and optimism as it was about planning. In my experience, however much we plan our shoots, and I do a lot, we will quite often end up with something unexpected. That's the wonder of it. No two shoots are ever the same. I walked along the path towards the Dordogne River. It looked very different in the semi darkness illuminated only by my head torch. As the river came into view, I could see a thin layer of mist across the water, which was still and calm. I looked up through the gloom and could just see Beynac castle perched high on the cliff top. The streetlights were still on along the waterfront of the little village of Beynac, reflected in the mist-covered water. With the water still like this, I would be able to capture the reflection of the castle in the foreground of the shot. This could be good! In a euphoric moment I thanked the heavens for having got out of bed, then immediately panicked when I realised time was running out. There was already a faint glow of indirect sunlight touching the Chateau above.
I had twenty minutes max before the light would become too harsh, the gentle mists would disappear and I would be left crying into my Lowepro. In my excitement, trying to position the tripod, I lost my footing and slipped knee-high into the river. Lovely. (Mental note; always wear walking boots with a good grip, not old trainers because they were the first to hand a five in the morning.) Having regained some composure and at least thankful that it wasn't my camera in the water, I immediately managed to wedge my little finger in my tripod. It really hurt. The local wildlife didn't seem shocked by the stream of profanities that left my mouth. Luckily they didn't speak English. Okay focus. I've got my 17-40 lens on my 1Ds Mrk II locked on the tripod. Really I want my 28-70, as I don't need it so wide and it would give me more flexibility, but no time to change. Okay, go with that. Check ISO; 100; check raw format. Aperture priority with evaluative metering, turn lens to manual focus and switch off an y image stabilization. F11 aperture would give me enough depth of field but go for f16 to give a slower shutter speed and maximise the sheen-like appearance of the water. I use a number 6 graduated filter to balance exposure between the sky and the ground. It's a soft filter, not hard as I don't want to darken the Chateau, which is at the top of the shot. Attach shutter release cable and check mirror locked up. Frame; focus; judge one-third into the frame to give me maximum depth of field; take a shot. Check histogram. Add exposure bias. Take another shot and bracket. I edge the histogram towards the right, without clipping the highlights, to give me a better file, with more shadow detail for when I edit later.
So there you are. My soaking legs and throbbing finger fade into the distance as the joy of picture making takes over. Check exposure; check focus; check everything. Take more frames; try landscape. Change ND filter to a number 9 as the light increases. Notice fish jumping from the river; watch a heron swoop through the quiet air toward me; notice bum becoming wet. (Mental note; always bring something waterproof to sit on.) By 7.30am it's all done. It's still beautiful but not for photos, not this type anyway. Too much contrast and the Chateau of Beynac is burning in the bright morning sun. As I walk back to the car a bit soggy and bruised, I get that buzz, slightly tired but satisfied. I think I've got a shot. I was lucky. Slightly underprepared but I got away with it. In any case I often find that I function better when I don't have too much time to think. I have often found that my first instinct for a shot is the best and once I over analyse, and change the framing for example, it becomes weaker. I take a detour on the way home to check out another location. I consider driving to another possible site but hunger gets the better of me. When I get home everyone's still in bed. I quite like that. To have had an adventure before most people are awake. Besides, it makes breakfast taste good